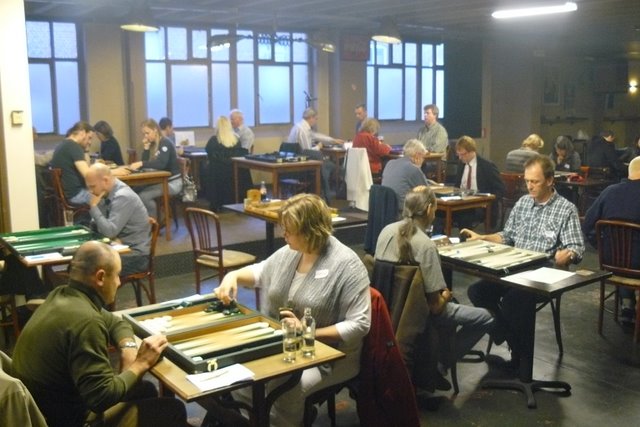 We are a lively group of enthousiast backgammon players of all levels, eager to play low-stake games in a friendly atmosphere. Everybody welcome!
Contact
If you want to come to play, call or write to:
Johan Segers, +32 494 294460, BGLeuven@gmail.com.
Follow us on Facebook.
Club activities
We play (at least) twice per month, on the 2nd and 4th Friday. You are cordially invited to come and join us for a game, match, or tournament. The tournaments on the 4th Friday of the month are part of a series comprising the Club Championship, but you can also participate in these tournaments without participating in the Championship.
Participation is for free, although a modest contribution (e.g. € 2) to our piggy bank is kindly appreciated.
Dates: check out the calendar.
19:45 registration
20:15 start tournament
Venue
The next few weeks, we may be changing the playing venue a few times. Please check our front page for up-to-date information.